Revolutionizing Education Management with AI-Powered School ERP
Presear SmartEdu transforms education management with AI, offering seamless administrative processes, automated attendance, and personalized learning insights for a smarter educational experience.
Book Demo Today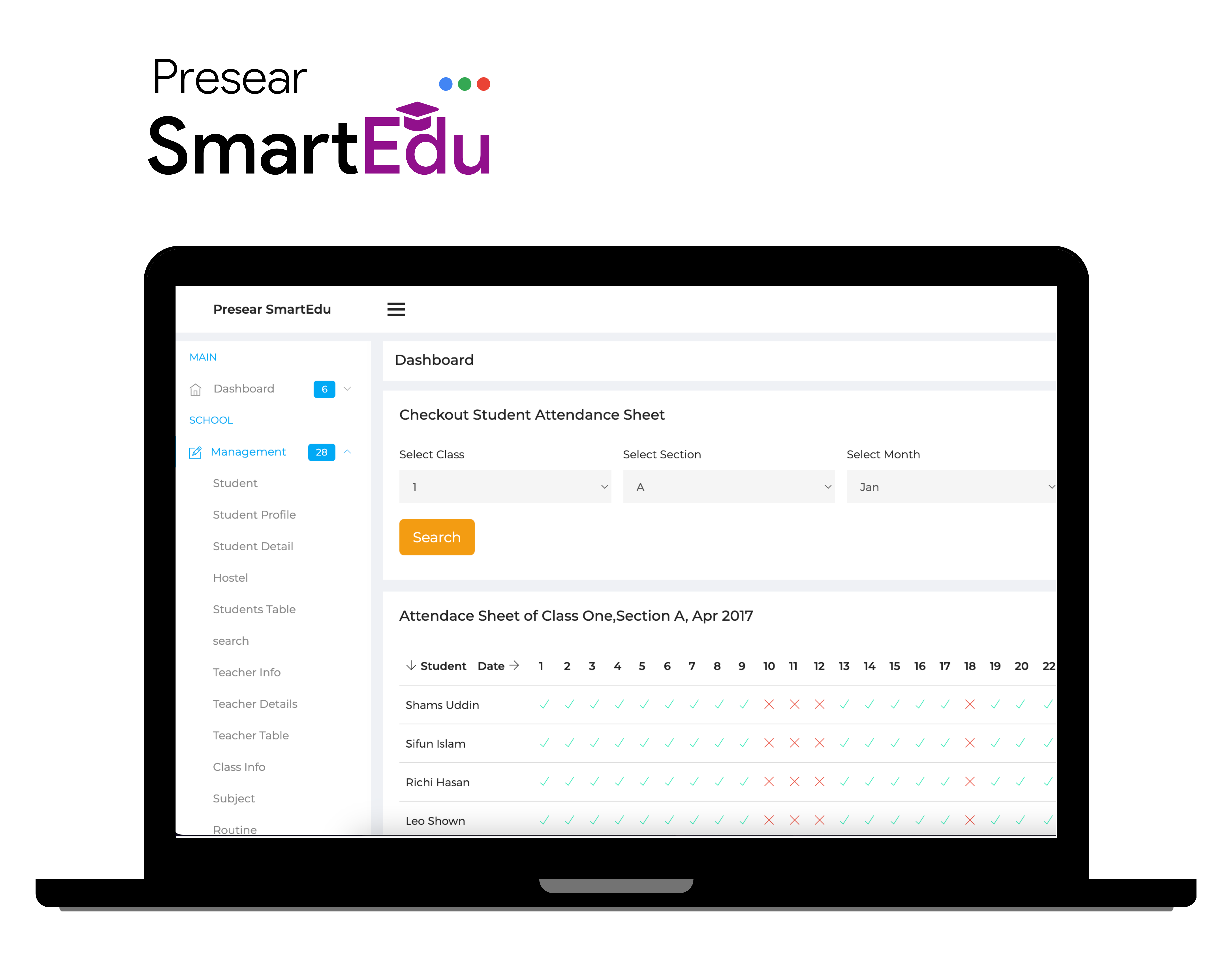 Unlocking the Future of Education: Introducing Presear SmartEdu
Adaptive Learning Ecosystem
Adaptive Learning Ecosystem
AI analyze individual student performance data to provide personalized learning recommendations
Communication Enhancement
Communication Enhancement
AI-powered chatbots can provide instant responses to common queries from parents, students, and staff
Automated Notifications
Automated Notifications
AI can automate the sending of notifications for important events, deadlines, and announcements
Parental Progress Tracking
Parental Progress Tracking
AI can provide parents with real-time updates on their child's academic progress, attendance, and extracurricular activities
AI Based Counselling
AI Based Counselling
AI can assist in providing personalized career guidance based on students' interests, aptitudes, and academic performance
Data-Driven Decision Making
Data-Driven Decision Making
AI provides valuable insights through data analysis, supporting school administrators in making informed decisions to enhance overall performance
Presear Smart Benefits
Fully Customizable
Tailor your solutions with fully customizable software, empowering you to shape your digital experience.
3 Weeks Delivery
Unlock efficiency with our rapid 3-week software delivery, ensuring quick deployment of tailored solutions.
24x7 After Sale Service
Experience peace of mind with our 24x7 after-sale service, providing continuous support for uninterrupted operations.
Experience AI Magic
Experience the magic of AI with our cutting-edge technology, transforming education with innovation.
IAF Most
Promising Startup
2022
Xel Research
Best Hybrid Software
2022
Business Connect
Best Software Consultation
2022